"Communications"
"Verizon Lifestyle Blogger"
Last month on my
Wordpress
blog I wrote about a somewhat zany idea I had about reverse gift-buying, and how I talked our family into trying it this Christmas shopping season.
After some initial skepticism, I think many of my family members were surprised at how well it worked.
At first it seemed weird, though, to shop for ourselves. A few of us bought things we needed. My husband bought a replacement grill for our Weber, and designated it a gift from my brother and sister-in-law.
One of our sons bought a gift certificate to have his car detailed, and made it from me and my husband.
My sister bought a pressure cooker as a gift from several family members.
I bought a
GoPro
camera, and made it a single gift from everyone in my family. Others chose things they wanted and needed that no one would've thought of, or in some cases, would have exceeded the budget limits we set up for individual presents.
But this year, no returns, no duplicates, no exchanges — all purchases were made at the discretion of each person's budget, and everyone was surprised to learn what they had "given" each other.
Our daughter-in-law noted how we all spent much less this year on gifts.
Our exercise in observing gift exchanges differently still offered surprise and delight. One lesson from our experiment is, we can avoid the gift-giving frenzy fueled by Christmas which often seems arbitrary and meaningless, and spend less time shopping, and more time interacting with each other.
There were a couple of glitches. Two of my family members didn't realize they were supposed to wrap and tag the gifts, and then bring them to open, so they had to announce, things like "Thanks for the DVD you gave me!" (when there wasn't a DVD present). This shows the process would benefit from some tweaking!
But even so, I want to thank everyone in my family for going along with it. I love them all so much!
…And now I'm wondering if we can try it again next year?! :)
"Google Plus, Twitter, Instagram, Pinterest, Facebook"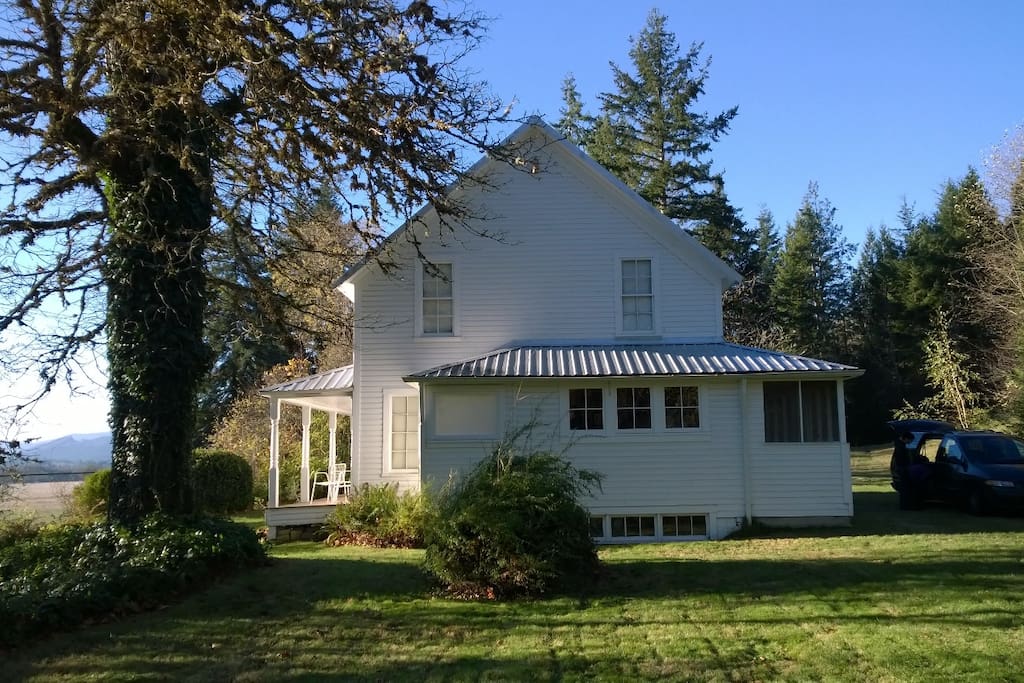 Randle, WA, United States
108
Digital detox in our charming 100-year-old farmhouse on 21 acres, 10 minutes from the Gifford Pinchot National Forest & near Mt St Helens, Mt Rainier & White Pass. Five bedrooms, bath/shower, full
...
---
---
Labels: Christmas shopping, GoPro, Hero5, Holiday shopping, Holiday shopping experiment, How to save money Christmas Shopping, Reverse gift-buying
thanks for sharing

for more social sites, hover post photos
---
subscribe to feed here -
1 Comments:
Ralph A. Gilmore said...

Great post Terri! I found this to be a very creative idea and it's a wonderful spin on the gift of giving. Glad you had a nice Christmas! I hope you're off to a great start to 2017. Cheers!!